Blog
Meet Amy Underhill
Citicom on 03/02/2017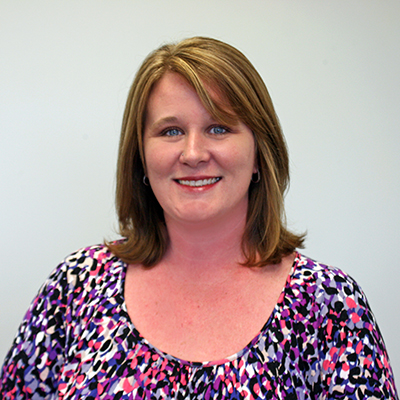 Meet Amy, the first face you'll see when you walk into our office. Amy works in Client Services, but this professional multi-tasker does way more than give our clients amazing service. Read on to learn more about Amy and what her favorite part of her job is. Don't forget to give Amy a round of applause in the comments and let us know how Amy has helped you!
Let's dig in! What led you to your first job in the print industry?
My stepfather was in the printing industry. He got me a job working with his former boss at Business Cards Tomorrow. I started as a business card slitter and moved to running a 2-color printing press and then to customer service.
You've really worked your way through the print business! So, what's the best part of the work you do now? What are some ways you gauge your success?
I love helping with people. They have ideas in their head and it's my job to help bring those ideas to life. My favorite is when a client sees the final product and hearing "this is exactly what I envisioned!!"
One way I gauge success is through referrals. It's a great feeling knowing when someone thinks of print - they think of ME!!
Tell us what an average day look like for you?
Going through emails, reaching out to clients with questions, getting deadlines and the specs I need to get client's jobs completed, sending orders to the Project Managers, sending clients pricing, and lastly answering calls and helping customers when they pick up their printed product or proof.
Wow! You have a lot of responsibilities! What's the hardest part about your work? What about the best?
The hardest part of my work is getting everything done in one day. The day seems to fly by for me. One minute it's 9 am the next it's time to leave.
The BEST part of my job is that we are always doing something new. The capabilities we have here are completely endless so it's always so much fun when a cool project comes in!!
What do you wake up looking forward to? What's next for your career?
I always wake up appreciative that I have a job in the first place. Don't get me wrong... I moan and groan about having to get up, I am only human... but there are people in this world that don't have the luxury of getting a paycheck OR getting to work doing what they love and know. So, I wake up looking forward to a whole new day! The day before could have been a rough one, but with each sunrise, it's a blank slate.
Next for me is Sales! I have always considered part of my job to be an "Inside Sales" role. So, getting to learn the ropes on Outside Sales is exciting for me!
That is so exciting to be learning a new expertise and expanding your skillset. Now that we've heard about your day to day work – let's get a little more personal!
What hobbies or activities do you have outside of work?
I am very active with my son's Boy Scout troop. I'm on the planning committee for our DC trip, a member of the committee for the Troop, and Popcorn Kernel. As far as fun for myself, I enjoy hanging out with my friends and playing cards (Euchre) and dice. And once the weather is warm, you will always find us outside playing basketball, soccer, having fires, or camping.
It sounds like you like to get out of the house a lot, what is your favorite part about Columbus?
There is ALWAYS something fun going on!!
Thanks for taking the time to talk to us today Amy! We enjoyed getting to know you a little better and we hope our clients will too! Before we go can you leave us with your favorite quote or saying?
"Try your best. It's something I tell my kids and myself to do every day. If you did your best, it's really all you can do."