Blog
Meet Kenzie Lattimer
Citicom on 03/23/2017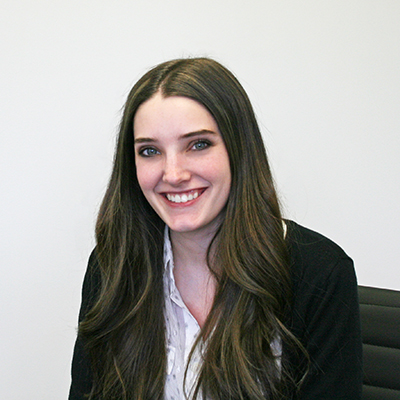 Meet Kenzie, she has been with Citicom going on 5 years. She's been in a few different positions over the years but has recently "found her calling" with our Online Storefronts. Read on to learn more about Kenzie and don't forget to say "Hi" to her in the comments!
Let's begin! What led you to your first job in the print industry?
This WAS my first job in the print industry. Back in 2012, I had just graduated with my Associates in Graphic Design and decided to apply for an open Prepress Graphic Designer position.
What's the best part of the work you do? What are some ways you gauge your success?
I would have to say the best part is working for Citicom. The relationships I have built in the past five years have really made Citicom feel like home for me. I really own what I do for the company and if a client is happy with my work whether that be an online storefront I built or a design I've done, then that makes US successful.
What does an average day look like for you?
I head up our Online Storefront division (for those of you who don't know the term, Online Storefronts give our clients an easy and streamlined way of ordering their printed goods from us) So, an average day for me looks like - answering emails and making phone calls, kick-off meetings, building storefronts, testing, fixing, and making sure everything is running smoothly from checkout to print.
So, what's the hardest part about your work and what's the best?
The hardest part is focusing on my CURRENT tasks. I tend to rabbit trail my ideas and end up giving myself more work to do in the end (I have like 10 ever growing to-do lists). So, if anyone has any tips for that I'm all ears!
The best part would have to be the structure. I love a good organized process and heading up the storefront division means I (usually) get to choose the what, when, why, and how. So that in the end it makes online ordering the most efficient it can be! We are constantly making tweaks and changes to streamline our development process.
So, after all that - what do you wake up looking forward to and what's next for your career?
I look forward to continually growing alongside Citicom. As for what's next for me career wise, I am learning about marketing which is intimidating but I think it's good for me to get my brain thinking a little differently to generate ideas instead of taking someone's idea and designing to reflect it.
Okay, so what hobbies do you have outside of work?
I dabble in hand lettering, have a sarcastic comment to say 82% of the time, I love to sing (very loudly) in the car, and dance like a weirdo anywhere at anytime. Basically, I love embarrassing my husband. Outside of work you can usually find me at home with my husband and daughter or at my parent's house with my entire family. We are boring but we like it that way - it's actually become a joke to us how much we don't take advantage of this beautiful city. BUT we are planning to change that this summer with lots of trips and exploring now that our daughter will be walking soon!
We've established you're a homebody but if you had to choose what would be your favorite part about Columbus if you had to pick?
It has to be the thrift stores here. I am from Tiffin, where there is literally one thrift store. Here there are so many and if you go to the right ones and do a little digging you can find some amazing things! Also, I am obsessed Local Cantina. If you go there and don't get the "Crunchweezy" taco, you're wrong.
Well it's time to wrap this up, so why don't you leave us with your favorite quote or saying.
I am not materialistic whatsoever and life is too short so one of my favorites my family and I always say to each other is "Can't take it with you".