Blog
Meet Lisa Young
Citicom on 03/30/2017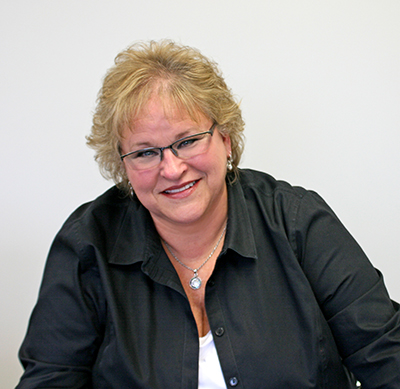 This is our last of our Women's History Month interviews. We had so much fun highlighting some of our key women in the office and we hope you enjoyed learning a little more about the ladies that work hard for your satisfaction. With that being said - Meet Lisa, she's a Sales Rep with a background in wideformat and knows just about all there is and then some about it! She is outspoken, determined, and knows just what your project needs to make it go BAM! Keep reading and tell us your favorite thing about working with Lisa in the comments!
Let's begin! What led you to your first job in the print industry?
I love photography, and received a BA degree in it from OSU. So printing was a good fit with my education. Sales however was a different story altogether. I would have never picked sales as a career, but while working at a marketing company, my boss insisted I give it a try. Ends up... I love it! I am fascinated by creative people and if I can help them produce their work, then it makes me feel a bit creative too. I do not have the mind of a designer, but I can help a designer with production and that is extremely rewarding.
What's the best part of the work you do? What are some ways you gauge your success?
Even after several years (and no I'm not telling how many) I have NEVER been bored at my job. I love to problem solve, and while the deadlines are hectic, I admit I like the fast pace. My days fly by. I gauge my success by my clients reactions. Most of my clients I consider friends, and if I can help them at their job, then I am doing my job correctly. Also, when I receive a referral... well I take that as the highest of compliments.
We aren't bored at our jobs when your around either Lisa. So what does an average day look like for you then?
There is no average day... which is one of my favorite parts of this job. One day I will be in a zoo and the next in a corporate office. Each project is unique and so are the solutions. I am constantly learning every single day. And of course... this industry changes daily. So monotony is not in the job description.
It's true - you are always here one minute and off to save the world the next. So, what's the hardest part about your work and what's the best?
I would say the fast pace deadlines are the toughest part of this job. It has always been a hectic field, but technology has made it even faster. So while this is one of the toughest parts of this job, I appreciate how hard our team works to hit deadlines. Working as a team is the best part of this job. I have worked in several different environments, and I would say this is one of the very best. It is crazy stressful, but there is a lot of laughing going on too.
Making others laugh is one of your strengths for sure! So, after all that - what do you wake up looking forward to and what's next for your career?
This might sound cheesy... but I really genuinely like the people I work with. Part of that is simply because of the personalities, but also it's because we work as a team. We depend on each other, and I think that definitely has it's benefits. So I like to go to my job. I like the people I work for and the people I work with. I'm content to stay here until I retire (which is isn't until at least another 7 years) And after I retire... you will find me in the woods with my camera.
Whenever you do retire you have no doubt earned it! Now let's get to know the after-work Lisa – What hobbies do you have outside of work?
Of course wildlife photography is at the top of my list! I also danced for 20 years and while I don't still dance, I do follow it. And if there is an art show somewhere... I will find it.
Your wildlife photographer could be in National Geographic! I can't believe all the beautiful birds you find around Columbus. What is your favorite part about Columbus?
I grew up in or around Columbus. My family and most of my friends are from here, I would have a hard time leaving them!
Alright Lisa, thank you for taking time to talk to us today and let us get to know you a little more! It's time to wrap this up so why don't you leave us with your favorite quote or saying.
"You only live once, but if you do it right, once is enough." - Mae West